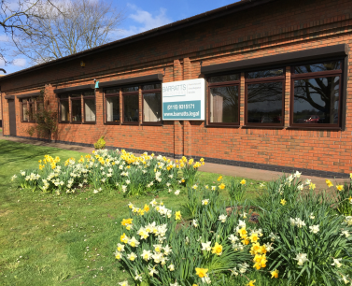 It is not unusual for us to take over cases from other law firms. It is a timely reminder that the complaints we hear today are the same we heard 25 years ago when Barratts Solicitors was set up.
Here are some of the reasons why clients tell us they are unhappy with their solicitor:
"My solicitor does not recognise the seriousness of my injury." We handle complex head, spinal and cerebral palsy cases, fatal claims and other serious injuries which affect our clients day to day. Our decades spent working in these areas means we know who can help our clients. We are in contact with local charities and professionals to secure the best help for clients. Debra Morris recently referred a new client to Headway – they did not realise that concussion can cause significant problems.
"I do not think I have the right experts on board." We know the right professionals to help with rehabilitation and to get the right evidence for your case.
"My Solicitor is not very experienced." We often take over cases run by junior or non qualified staff. If your case is not run of the mill then you need a specialist who understands complex injury. We only have senior specialist lawyers so you will always have dedicated and experienced advice.
"My calls are not returned and I don't know what is happening.". We think there is no good reason to leave clients waiting for days to speak with someone. We always return calls and keep our clients up to date. Many firms employ junior staff with very high case numbers so they do not have the time to run the case properly. We do have the time – we deliberately keep our caseloads small so we can listen to what our client needs.
"I am still waiting for an interim payment." We are proactive and, because of our experience, we often secure payments for clients when more junior lawyers do not know the right information to establish liability and value the case to get an interim payment.
"I hardly ever saw the lawyer who agreed to take on my case." This happens because many firms delegate work to junior lawyers to run cases day to day. We do not! We also have long service records for staff because of our great working environment so clients do not have to speak with lots of different people. It also means we know about your case and what is happening.
"They did not seem to care." We offer a unique client led service, deliberately choosing to stay small so we could offer a personal, dedicated and experienced lawyer for every client. We take great pride in our work and want to do the very best. That is why we are consistently ranked at the top of our profession for our personal injury and clinical negligence work.
If you think you are not getting the right legal advice please contact us for free and impartial advice. We do not take on every case but we can give you the time and information to decide if it is right for you to change your lawyer. If you want to transfer your case to us, we handle all the arrangements; you do not even have to contact your current firm again.
Your case is too important to be left to someone who does not have the time or knowledge to handle your claim properly. Do not suffer in silence at such a traumatic time in your life – your lawyer should be there to help you and not to make things worse. We rely on our reputation and nearly every client is personally recommended to us, so if you have doubts about your current lawyer, why not call us on 0115 931 5171 to see if we can help? You can talk to one of our specialist solicitors who will take time to listen to your situation.