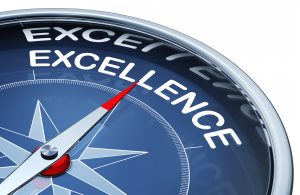 We have already shared the news about independent legal guides, Chambers and Legal 500, naming us top for medical negligence and personal injury. Here is more insight into the Legal 500 ranking which may make you think twice about choosing a solicitor without our expertise.
More than four million users visit The Legal 500 website each year. The guide offers reliable and up-to-date information on law firms. These rankings reflect detailed analysis of law firm submissions and thousands of interviews.  Every firm ranked – and individual mentioned – in the UK Legal 500 UK Solicitors guide is 'recommended'. As editor Georgina Stanley commented: we have a " changing UK legal market, where diversity, value for money and the ability to make informed decisions are more important than ever."
The reviews are from clients and professionals who know what work we do; there is no payment to Legal 500 and many firms apply each year but few are named.
Legal 500 only names a small percentage of lawyers in the UK and even fewer are at the top of their rankings. At Barratts we have been consistently top since the firm was established. Why is this?
Here is what Legal 500 reported this year:  
Barratts Solicitors fields a 'highly respected' and 'first-rate' team that 'puts its clients at the heart of the very personal service it provides' and 'shows complete commitment to its cases'. The group excels in complex personal injury and clinical negligence litigation, with a strong focus in maximum severity cases, including fatal claims and cerebral palsy cases and matters with a cross-jurisdictional component.
On the personal injury side, the department has a strong track record in matters involving brain and spinal injuries, often offering an early assessment of cases and experience in securing accommodation needs, therapies and other rehabilitation measures. Ed Myers is named as a leading individual.
On the clinical negligence side, the team is especially well-versed in cases involving damages sustained at birth, often obtaining multimillion-pound awards. Clinical negligence regarding cauda equina syndrome, spinal abscess, GP negligence and surgical mismanagement form a particularly large part of the caseload.
The firm also fields a dedicated Court of Protection team led by legal executive Julie Greenwood. Personal injury expert Ed Myers and clinical negligence specialist Alison Brooks, 'who cares passionately about her cases', jointly lead the practice. The other key players are Julie Hardy, Debra Morris, David Tomlinson and the 'particularly strong' Emma Zukowska.
With recommendations like this and a guaranteed senior expert lawyer to personally handle your case, why choose anywhere else? If you think you may be entitled to compensation give us a call.