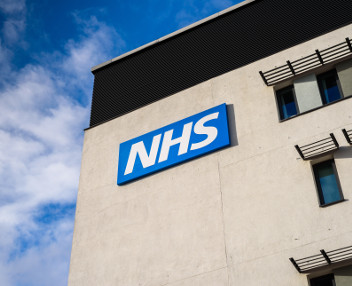 We ended 2016 with another clinical negligence win at Court against the NHS but this comes at a cost to us all. We therefore welcome the decision to review why clinical negligence cases cost so much and how they can be resolved more quickly. This review will be carried out by Parliament's spending watchdog, the National Audit Office.

The research was prompted by concerns that costs for clinical negligence claims are escalating. We certainly can think of cases which ought to have settled earlier but we also know of cases where non specialist lawyers "have a go" at clinical negligence claims which also adds to costs. It is inevitable that non expert lawyers might pursue cases that should not have been brought. We also know that courts are increasingly making orders against a party who fails to negotiate before trial and Emma Zukowska recently had an adverse costs order made against the NHS in these very circumstances.
The conduct of both Claimants and Defendants will be considered by the National Audit Office (NAO). For many years we have pressed NHS trusts to identify how they are learning from mistakes and avoiding future accidents. This must be at the heart of any initiatives; the emotional cost to families is enormous.
The NAO said: 'This study will examine whether the Department of Health and the NHSLA understand what is causing the increase in clinical negligence costs, and evaluate their efforts to manage and reduce the costs associated with clinical negligence claims.
'We will also assess the NHSLA's contribution to helping trusts to reduce the number of negligence claims they receive by sharing learning about past incidents and by encouraging wider forms of redress for affected patients.'
Evidence is being collected for a report likely to be published later this year. A government response to a consultation on fixed recoverable costs in clinical negligence claims is expected soon. One might be forgiven for thinking that this ought to follow on from the NAO report, especially after recent critical reports of the NHS. One report was damning in it's conclusion that the NHS was still failing to learn from mistakes; see our December 2016 news about the Care Quality Commission report on avoidable deaths.
We hope the report will:
ensure that clients with genuine claims are properly compensated without the stress and costs of a trial.
identify the wasted costs incurred by the use of inexperienced or non qualified lawyers on both sides.
encourage both parties to discuss and narrow issues between them much sooner.
ensure sharing and learning of information between trusts when mistakes are made; avoiding injury must be the number 1 priority.