Many of our clients rely on support from the Government to pay for care. The system of Personal Budgets allows parents or carers to apply for financial help from their local council. The procedures and criteria for each council are not the same which makes the whole process confusing and inconsistent.
Alison Brooks recently attended a talk, given by Nottingham City Council  ("NCC"). They gave helpful advice about how to apply for a personal budget ("PB") and what is covered. Here are some tips you might find useful but please note that every case is decided individually and another council may be different.
What are PBs
Personal budgets cover education, health or social care. They are used to meet the additional needs of a disabled child. They do not cover the usual costs of bringing up a child. This means they do not include costs for childcare so a carer or parent can go to work, even though we know some families struggle to find suitable care for a disabled child.
There is no minimum age limit but councils are reluctant to pay a PB for babies and young children as they would need more help than an older child. Direct payments will stop at age 18 unless the child is in a special school when payments continue to the end of the next school year at age 19.
Payments are usually made direct to the parent who can use the funds to provide respite care or extra help for their child.
Some payments are made to the provider, for example education payments to a school or social and health payments to a care agency.
What Can You Claim?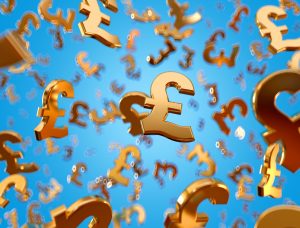 NCC will pay up to £1,600 if your child has a diagnosed disability, without needing another assessment.
You can also claim up to £6,000 without an assessment but your child will need evidence from a multi agency assessment to show more help is needed.
Your needs will usually be assessed by a social worker if you need a higher budget, for example, overnight short breaks for respite. NCC will fund up to £9,000 per annum.
For those families with very complex needs, a budget over £9,000 can be paid. This is available to children with exceptional health care needs and usually also involves a specialist nurse assessing your child.
Please note this criteria is only applied by NCC. Find out from your own council about their pathways for claiming.
Applying for a Personal Budget
It can be time consuming applying for help. Consider if a close relative or friend can assist; they may have noticed when help is needed that you have not thought about.
Here are some items to think about including in your application
Keep a note of extra time you spend in the day and at night for your disabled child compared to one of their siblings.
Keep a diary or take photos of times when you have needed someone to help your child access social events.
Are you a single parent? Councils are more likely to increase help if you are coping alone.
Are there other circumstances at home which might affect your child's needs, for example, looking after an elderly relative or another child with special needs.
What about your own health? It is vital that parents and carers remain healthy and often we see families struggling to look after their own health needs.
Keep details of payments and a record of activities which were not covered by the PB plan. You may want to consider adding these to the PB when you apply the next year.
If your child's needs increase, let the council know. The council is able to review PB plans before the annual review takes place.
If you need to employ a carer, include the cost of an agency to set up payroll.
If your carer may need training, for example, how to move a disabled child safely, then include the costs for manual handling training courses.
If you are not getting enough to help your child, the more evidence you have, the more likely the council will be able to help.
Using Personal Budget Payments
You will need to set up a separate bank account to keep a record of payments. Most councils, including NCC, will monitor payments to make sure you use the money for the needs identified in the support plan. The PB must be used for specific care needs but can include help for your child to mix with their peer group and to achieve as much independence as possible. Accessing social and leisure activities can be included in your plan so make a note of the cost for a carer coming with you.
NCC require 3 monthly monitoring of bank statements and documents. Check what your council needs so you can make sure you have the right information for them. NCC make it easier by setting up an account which they can monitor. This is a good option for busy families and saves you time
If you need to employ carers, make use of the help councils provide to put you in touch with an agency to set up payment. They will include DBS checks as well as making sure pension and payroll and properly set up. You will need to keep a record of time spent employing the carer. Whilst the cost of using an agency will come out of your PB, if you include it in your plan, the money will be there for you to use.
Carers may also want to attend courses on safeguarding (which is usually free to attend) and you may want to ask for money in your PB to cover manual handling courses.
Summary
Working your way through direct payments for Personal Budgets is hard when you are coping with a child with special needs. Do contact your local council to get as much help as possible. It is regrettable that PBs are still a postcode lottery and what one council will pay may vary from each area. We can only suggest you get as much information as possible to support your application and ask the council for advice before you send it in.
The council can also tell you about any other services yo might use. We know that NCC has a "Max Card" which families can use for free or discounted access to an event or venue; see www.mymaxcard.co.uk
Get advice from your local doctors and therapists. If you have a social worker, ask them what you can claim and ask other families about their experience – knowledge is power!