The 2019 editions of Legal 500 and Chambers have just been announced. These independent legal guides  base their reviews on feedback from clients, barristers and professionals who work with solicitors. Only a small number of firms in the UK are named, so making it to the top is especially hard. Our "Boutique firm is highlighted for its high-level representation of claimants" and a standout niche firm specialising solely in personal injury and clinical negligence matters.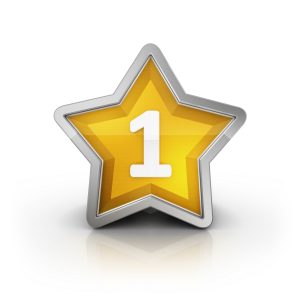 Barratts continue to be top ranked for both our Personal Injury and Clinical Negligence work.
Our unique, personal approach is recognised by both Guides with all Partners again individually recognised. That's an accolade we are very proud of but which is only possible with our amazing support staff.
Alison Brooks was asked about the results:
She recognises the dedication required to achieve top ranking and was quoted as saying "I feel very proud that we are consistently ranked top based on these reviews. I am reassured that we are getting it right by putting clients first, with only experienced lawyers working in the firm".
Chambers said:
"Dedicated team of senior practitioners, offering advice to clients on diverse and complicated cases, including delayed diagnoses, negligent surgery, birth injuries and fatal claims." Specialist head injury and spinal cord expertise was recognised with particular skill handling cross-border litigation.

Our Clinical Negligence team were described as experienced with "very good insight into dealing with complex clinical issues" Interviewees additionally praise the lawyers "strong emphasis on a very personal service to clients".
Emma's skill in high value cases and birth injury was noted. "is extremely thorough" and " leaves no stone unturned to get the best results for her client. She is also caring and compassionate and has excellent client care skills."
Julie has extensive experience in complex and birth injury cases. Quotes include "great judgement and acumen in clinical negligence cases," adding: "She has a wealth of knowledge and really engages with her clients."
The guide admires Alison for her confidence and client care. She is "highly knowledgeable and experienced" with expertise in claims concerning the diagnosis and treatment of cancer.

Our Personal Injury team were recognised:
Sources say: "They're very much working with the clients and seeing what their needs are and how they can be met in the best way."
A client notes: "I am very happy with all aspects of how I have been dealt with; the team are all friendly, professional and personable."
Ed was described as  "really excellent and a canny operator."
David was praised for his spinal cord injury expertise; "he has very good interpersonal skills, he's really clear with you and he has a very clear vision of how to proceed with a case"
For more information from Chambers, please visit to read our full profile  https://www.chambers.com/profile/department/6087?publicationTypeId=1&practiceAreaId=144&locationId=16355&subsectionTypeId=1
Read our next instalment later this week to see what Legal 500 says about our injury compensation legal advice.