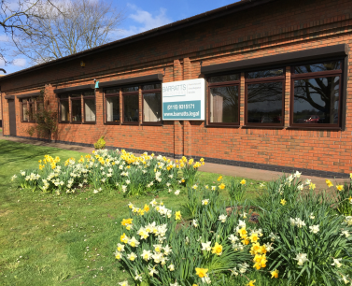 Here is what Chambers says about our teams:
Clinical Negligence
The Clinical Negligence team is known as a "long-standing team of dedicated practitioners with an empathetic approach. Recognised prowess in the areas of cerebral palsy and birth injury. Recently involved in a number of mental health mandates."
Our clients say: "Highly personable and a delight to work with" and "Superb – I would have no hesitation in recommending this firm as top-quality."
Julie Hardy is a "Standout clinical negligence practitioner" admired for her extensive experience. She advises on the full range of claims and has had particularly notable success in cerebral palsy cases. An interviewee enthuses: "She's got amazing skills in client care. I rate her very highly, good all round."
Alison Brooks was noted for her "excellent client care skills" and "high standards." Alison's key areas of expertise are cerebral palsy and birth injury cases.
Malcolm Goff,  who recently retired, was also praised for recent success in birth injury and failure to diagnose matters. A source praises his scrutiny of expert medical reports, while another describes him as "an expert in the field."
One of the team's cases this year involved a widow in a medical negligence claim. She claimed against the GP who had failed to diagnose her late husband's angina, which led to his premature death.
Personal Injury
The Personal Injury team is known for its "high-level representation of claimants." This team's expertise includes litigation arising from complex brain and head injuries, as well as spinal injury claims. It frequently acts on Court of Protection matters.
Ed Myers attracts particular praise for his "strong focus on the clients, with genuine compassion and commitment, as well as legal expertise." Ed frequently acts on severe and fatal injury cases. During these cases, he draws on extensive experience in Criminal Injuries Compensation Authority proceedings.
The department successfully claimed damages for an HGV driver. This person sustained a serious back injury while at work and subsequently underwent spinal surgery. The team also reached a settlement on behalf of a client who suffered injuries as a result of three accidents that took place during her employment with the defendant.
For more details please visit Chambers 2017 website: https://www.chambersandpartners.com/16355/144/editorial/1/1 and https://www.chambersandpartners.com/16355/140/editorial/1/1