David Tomlinson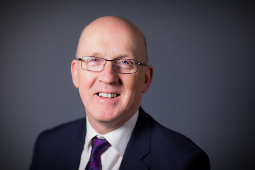 David is one of the founding partners of Barratt Goff & Tomlinson.
I am one of the founding partners of Barratts Solicitors.
I have been handling personal injury claims for over 30 years, particularly those claims involving very serious injuries including spinal cord injury, brain injury and amputations.  I am a Fellow of the Association of Personal Injury Lawyers.
I am recognised by the Chambers guide to the legal profession and the Legal 500 as being a leading individual in personal injury work.   I am the former Secretary of the Spinal Cord Injury Special Interest Group of the Association of Personal Injury Lawyers.
In addition to obtaining well over £50 million compensation for my clients I have also taken a very active part in the rehabilitation process and by working closely with case managers, occupational therapists, medical practitioners, architects etc I have helped maximise my clients prospects for recovery and helped to improve the quality of their lives and environment following their serious injuries.   In the early stages following an accident taking active steps to help with rehabilitation, discharge from hospital and specialist medical treatment is far more important than the pure compensation (although there is no getting away from the fact that maximising the amount of compensation obtainable is going to make a significant difference to long-term quality of life for my clients).
I am very fortunate to be assisted by my colleague, Lee Wraight, who has worked with me for over 20 years.
I live in Rutland with my wife and three children.
Accreditations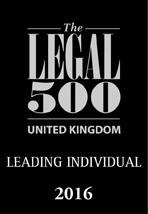 Ed Myers
Ed has spent almost 30 years fighting for the rights of injured people.
I have over 30 years experience as a specialist in personal injury claims for people who have been severely injured.  Their injuries include brain injuries, spinal cord injuries, fatal accidents and industrial diseases.  I am regularly involved in cases in the High Court, Court of Appeal, Coroners Inquests, and Criminal Injuries Compensation Tribunals.
I have represented many individuals injured in high profile incidents such as the Marchioness Disaster, the Soho Pub Bombings, and the London Transport attacks.  My work has involved helping people who have been in accidents throughout the world. These claims are called "cross-border" claims and this makes them more complex. I find this particularly interesting and I have become expert in helping people who have been injured abroad.
I am a fellow of the College of Personal Injury Law, and I am one of a very few individuals nationwide who hold both brain injury and spinal cord injury specialists status with the Association of Personal Injury Lawyers.  For a number of years I was Deputy Editor of the Journal of Personal Injury Litigation.  I have been recommended regularly in the two main guides to the legal profession. The Legal 500 and Chambers and Partners Guide, rate me and the firm, praising my "strong focus on clients, with genuine compassion and commitment, as well as legal expertise". I also appear in the Directory of Legal Experts and the Good Lawyer .
I really enjoy the challenge of complex claims. I get great satisfaction in obtaining a level of compensation for my clients which helps them to rebuild their lives.  I usually work is part of a team, with case managers, psychologists, occupational therapists and other medical professionals. When we work together as a team we make sure our clients' interests come first.
I am Chair of the Trustees of my local Headway group (Headway Nottingham) which means I see the impact of head injury from a different perspective to my legal work. Supporting a local charity and using my expertise in head injury claims for the charity is extremely rewarding. For the last 20 years I have sat as a part time Tribunal Judge.
Accreditations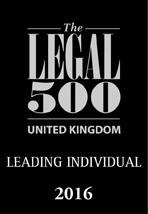 Debra Morris
Debra has over 20 years experience in the field of Personal Injury specialising in claims involving head injuries.
I have worked in personal injury litigation for over 20 years, initially as a Legal Executive and then qualifying as a solicitor in 2002. I am recognised as a Senior Litigator of the Association of Personal Injury Lawyers and accredited by the Law Society under their Personal Injury Scheme. I am also a Trustee and Chair of Headway Derby, a local charity supporting people and their families after a head injury.
I deal with cases of a serious and complex nature, especially those involving head injuries. Such clients require a great deal of support and assistance and I have developed close ties with medical practitioners, case managers and head injury professionals in order to ensure that my clients get the best possible treatment and support. I believe in early rehabilitation to maximise recovery and I work closely with the best possible team of experts to help me obtain interim payments for clients in order to fund private treatment, rehabilitation, care and accommodation needs.
I am passionate about quality client care and recognise that an accident can have devastating affects upon the injured person and their family. The vast majority of my cases are as a result of recommendation from clients and contacts who have quoted that I am approachable, knowledgeable and professional.
My spare time is spent with my teenage daughters and 4 dogs.
Accreditations