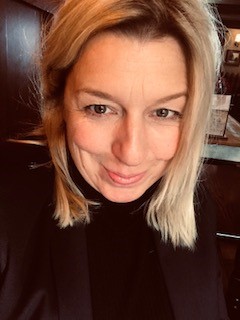 I am really proud to say that I have acted for injured Claimants since I qualified as a solicitor in 1999 and I am passionate about helping clients rebuild their lives after suffering devastating accidents.
I have dealt with a broad range of personal injury claims including clients who have suffered traumatic brain injury and/or spinal cord injury.  I have been instructed by families who have been bereaved and I have represented them at inquests and supported them in bringing claims on behalf of their loved ones.
At times like these, having suffered a life changing event, what clients really need is clear and practical advice and a lawyer that they can trust to get things done.  It means a lot to me that my clients have chosen me to represent them and I see acting for them as a privilege.  I really enjoy looking after my clients and forging great relationships, I want them to feel that they have someone on their side.  When clients have trusted me with their claim, it is key that they feel I am both approachable and considerate of their needs.
As well as acting for clients injured here in England and Wales I also act for clients who have been seriously injured abroad whilst on holiday or employed abroad.  I am also an experienced transport lawyer and have dealt with numerous aviation matters in my career.
Cross border cases can be particularly challenging because they often involve suing a foreign insurer using the laws of the country where the accident happened.  This means that they can take longer to resolve than domestic cases and there are more obstacles to overcome.  However, because I have years of experience of this type of work, I can predict the issues that we will face and have plenty of strategies to overcome them.  It can be frightening if you are seriously injured in a foreign country but I can offer practical advice and support because of my expertise handling claims abroad
I have been instructed in some ground breaking cases through my cross border work.  I acted for the Claimant in Wigley-Foster v The Motor Insurers Bureau [Court of Appeal 2016].  In this case the Court of Appeal ordered the Motor Insurers Bureau to pay my client's damages, in circumstances where the Greek insurer of the driver that had injured her had become insolvent.  The decision clarified the law for other Claimants in similar positions and is still the leading authority on this issue.
I have been described by the Legal 500 as a "superb attorney" but the most important thing for me is to make a difference to my clients' lives; I take pride in being able to offer them legal and moral support throughout the life of their personal injury claim and beyond.