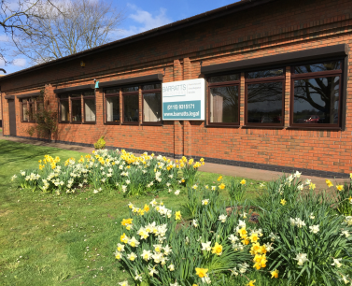 When we redesigned our website and banner we were keen to highlight some of our remarkable clients. After a few emails to clients, past and current, we were thrilled that so many agreed to let us use their photo on our banner. Our family style business approach and personal relationship with our clients is reflected so well in the achievements of our clients. We are just sorry that we could not accomodate photos of everyone who said yes to our request.
From left to right on the banner we have: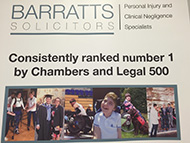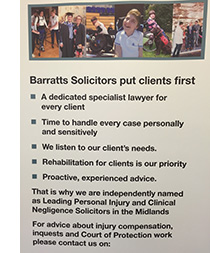 Jason Beaumont and his mother, Nina, at Jason's graduation.Ed Myers' client, Weina, learning to walk again with her exoskeleton.
Wheelchair rugby – a sport enjoyed by many of our clients with spinal cord injury (photo curtesy of Agata Pryl)
Luke Patrick smiling (as always!)
Remi Capel with her wonderful assistance dog, Marley (photo courtesy of Your Dog magazine)
Finally, on the far right photo, we have Chris Palmer proudly walking his daughter down the aisle. Thanks go to Rex Bionics and The Chris Moody Rehabilitation Centre with the amazing exoskeleton helping clients like Chris to walk again.
Our reputation comes first and foremost from what our clients say about us; we are extremely honoured and grateful to have such inspiring examples of our clients to showcase our work.
Some of our clients might also have noticed our new look reception. We now have a cosy sofa, having listened to feedback from one client who suggested we might consider trying to make the area more welcoming. We hope you like it.