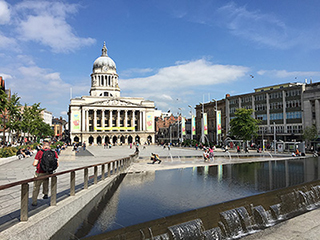 Missed Chances To Save Diabetic Patient
Julie Hardy, a clinical negligence specialist, was contacted by the family of Marie Henson, a diabetic patient. Marie was only 53 years old when she died from diabetic complications which were missed in the Newark Urgent Care Centre. Her family spoke of their loss and told local newspapers that their "wonderful mother should still be here". It is tragic that so many chances to save Marie were missed and the family remain devastated by their loss. Type 1 Diabetes is a common condition and complications are usually easily diagnosed and are treatable but Marie was badly let down by health professionals.
The findings of the Coroner have just concluded, following an inquest looking into Marie's care by Nottinghamshire Assistant Coroner, Dr Elizabeth Didcock. The family attended throughout the inquest and listened to the catalogue of errors when Marie could have been saved. Neglect was determined to be the cause of Marie's death in 2019. Julie was able to support the family with the inquest as well as recovering compensation for Marie's family.
Unusually, the Coroner also made recommendations to identify whether one of the treating doctors, Dr Palissery, was competent to work. He missed obvious signs of Marie's deterioration, leading to diabetic keratosis and cardiac arrest. We hope that doctors learn from mistakes but the Coroner noted that Dr Palissery had not learned sufficiently from this tragedy.
The lack of involvement with specialists at King Mills Hospital and the need for them to train doctors at Newark Urgent Care Centre were highlighted at the Inquest. This is now under review. We hope that any future diabetic patient at Newark Urgent Care Centre will receive proper care as a result of this review.
Marie leaves behind her husband Kevin, 2 daughters and 3 grandchildren, who spoke movingly of their loss in the Newark Advertiser. Here is the article printed today