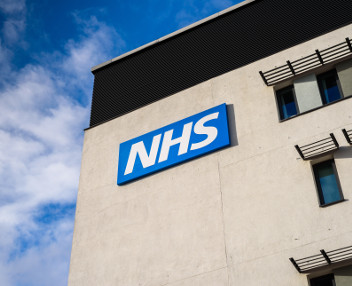 This was the stark warning from a report issued today by the Care Quality Commission (CQC). The year long review found that not even one NHS Trust around the country was getting it completely right.
The CQC have urged the NHS to use their findings to ensure that patient's deaths are properly investigated with families being involved and heard. The CQC looked into this issue after several high profile cases involving the deaths of patients with mental health or special needs. Here are just some recommendations which the CQC set out:
Families should be engaged with the investigation and their voices heard.
Families should be informed of their rights and how the death of a family member will be investigated.
Families should be kept up to date about investigations.
Clinicians need to record when a patient is vulnerable so that other organisations can be informed of the death to decide if an inquiry is needed.
Clinicians and staff should have proper training and time to carry out investigations when a patient has died.
Medical staff continue to be worried about blame attaching to them and this needs to stop so that there is more openness about the events leading up to a patient's death.
A national framework is needed to give a consistent approach to investigate patient deaths and how to communicate with the patient's family.
The report was commented upon by the Chair of the Academy of Medical Royal Colleges who said " we have consistently failed and continue to fail too many of the families of those who die whilst in our care.
The Director of INQUEST was also quoted as saying there was " a defensive wall surrounding NHS investigations, an unwillingness to allow meaningful family involvement in the process and a refusal to accept accountability for NHS failings in the care of it's most vulnerable patients"
Barratts' Perspective
Our own experience mirrors these sentiments. We know that many of our clients turn to us to find the answers to questions which should have been resolved by the NHS. The determination to stop future deaths is also at the top of our client's reasons for seeking legal advice.
We are saddened to read that many families are still not told about the circumstances of the death of a loved one; the statistics showed that the NHS could demonstrate in only 3 out of 27 reports that they had considered the family's perspective.
The changes recommended by the CQC have been presented to the Secretary of State for Health to consider. We hope this will be the wake up call needed to ensure the NHS do not continue repeating mistakes which can lead to the avoidable deaths of patients.
If you need advice about the death of a family member please contact our Clinical Negligence or Personal Injury Departments who can talk to you in confidence.