Our clinical negligence solicitor, Julie Hardy, has settled a claim for a 14 year old client after he suffered brain damage at the age of 2. This is the highest settlement at Barratts Solicitors to date.
Julie's client became severely dehydrated after a routine operation to remove his tonsils, at the Queens Medical Centre in Nottingham. It was known that he was at risk of dehydration because of a congenital kidney problem. Due to hospital errors, Julie's 2 year old client suffered permanent brain injury.
The boy's parents are now faced with a lifetime watching their son rely on others. He has no prospect of working or living a healthy life. No sum of money can ever compensate him but the award does provide long term security to meet the future costs of looking after someone with brain damage.
Why is the compensation award so high?
There are several reasons:
The Government changed the figure used to calculate the "discount rate" in 2017. This is used to assess future costs, such as care, therapy, equipment and other lifetime needs. The change has significantly increased the compensation awarded for future losses. It can increase a claim for future care by millions of pounds.
The annual costs for a client with severe brain injury are very high. They often need several carers every day just to wash and dress and provide overnight care. There is often a need for adapted accommodation so the injured person can access all the rooms; they also need the right technology to help them communicate and be as independent as possible.
The age of a client and their life expectancy also makes a difference. If you are young and have many years ahead of you, the cost to support you is much higher than someone with only a few years to live.
Education for children and young people with special needs is also expensive. Local authorities are reluctant to pay for suitable specialist schools and colleges which cost more to attend.
How is the money paid?
For many clinical negligence clients with high future costs, it would be usual to receive a combination of a lump sum and annual periodical payments.  The lump sum will pay for housing and immediate needs. The rest is then paid on an annual basis for the duration of the claimant's life. The advantage is that if a client lives longer than expected they will still receive annual sums for care and some other costs. It takes away the problem of trying to protect money when the Investor does not know how long money is needed for. This can also benefit the NHS who do not continue to pay if the client dies earlier than expected.
Who Gets the Money?
Whilst it sounds like a huge amount of money for a client, in reality only the lump sum is paid up front, with a small sum paid out to cover the family's expenses up to the date of trial.  The largest part of the award is held by the NHS and paid out on an annual basis. The lump sum is supervised by the Court Of Protection who look after the needs of vulnerable clients with the appointment of a Deputy. The annual payments are then paid direct to the Deputy.
Summary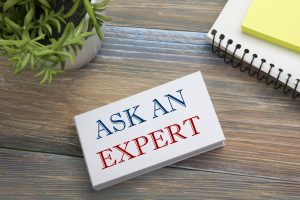 If you need advice about a complex case or know someone who has a brain injury and might be entitled to compensation please contact our Personal Injury and Clinical Negligence departments. They are supported by the Court of Protection team during and after the claim settles. We can now also offer Special Education Needs legal advice for our younger clients.
The Government is looking into the discount rate. We do not expect this to remain at the same level for much longer. This change will not benefit lawyers but could make a real difference to the value of your case and how you invest future compensation.
Our departments remain in the top ranking for legal advice for injured clients. We have settled numerous multi-million pound claims. Call us to ask about our expertise which has helped to secure the future for our most catastrophically injured clients.