Alison Brooks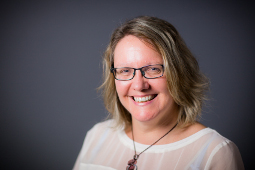 Alison is a Law Society Clinical Negligence Panel member and Honorary AvMA Panel Member. With over 30 years experience handling medical claims, she is a recognised leader in her field.
I am privileged to have acted for clients as their clinical negligence solicitor for over 30 years and am proud to be one of the 1st solicitors who specialised in medical claims.  My expertise was recognised by the charity, Action Against Medical Accidents ("AvMA") in December 2016.  I was proud to be awarded honorary membership of their specialist clinical negligence panel.  The award was given for my "work on behalf of injured patients and their families" and "longstanding contribution in the fields of clinical negligence and patient safety".
Chambers and Legal 500, independent legal guides, regard me as a notable practitioner.  The latest edition notes that I have vast experience in a range of clinical negligence cases and I attract particular praise for my "personal approach." I have "noteworthy expertise in cerebral palsy matters." Previous quotes include "excellent client care skills" and "high standards".  Sources also described me as a "hardworking and tenacious advocate" who is celebrated for her "good judgment and thorough approach to a case".
I am also recommended by Legal 500 which describes the firm as "one of the best in the country".
I was one of the first members of the Law Society Clinical Negligence Panel.  I was one of the first to agree guaranteed annual payments by the NHS to a client with cerebral palsy.  My work has given me a unique insight into the lives of families living with disability and loss as a result of negligent medical care.  I am always amazed at their strength and determination to find answers.  My involvement at Inquests is another opportunity to highlight failings in patient safety and seek improvements. I have also acted for seriously injured clients in personal injury claims and criminal compensation. Through my work as a Deputy for clients I have witnessed the importance of getting the right compensation to look after clients for their lifetime.
Compensation sadly is not able to change clients' disabilities or loss but my work can help prevent accidents happening to other patients.  I juggle the skills of a lawyer, social worker, counsellor and negotiator with a lay person's forensic analysis of medical records. Most importantly I am a listening ear for my clients who put their trust and faith in me. I cannot think of any other area of the law that is so rewarding.
Last but not least, for many years I have been involved with pro bono work for charities in London and Nottingham.  I am Vice-Chair of Trustees of FootprintsCEC, a Nottingham charity which uses conductive education to helping children with neurological conditions and Downs Syndrome. I am past Secretary of Headway Northwest London and the United Kingdom Acquired Brain Injury Forum (UKABIF) and am former Governor of a Scope school. I have been interviewed by the media and spoken at conferences both in the UK and Australia.
The challenge of securing compensation for clinical negligence clients means that every day is different. I am fortunate to also be a partner in a firm which prides itself on being run as a family style business, only employing a small specialist team of experienced senior lawyers.  I could not ask for a better team of lawyers and assistants who help to ensure that I achieve the very best for my clients.
Accreditations