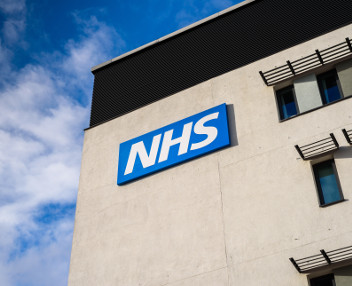 Birth Injury Cases
The DoH have just announced plans to create a "rapid resolution and redress scheme" for maternity claims. This is a response to the suggestion that claims take on average 11 years and families often face lengthy fights to secure compensation.
We welcome any proposals which help secure quicker admissions of liability and earlier payments for our clients. However, we will be very concerned if this proposal is intended to limit involvement of proper legal advice for the most severely injured clients with cerebral palsy and reduce their entitlement to proper compensation.
In the last 10 years birth injury claims have not reduced in the NHS. This suggests that lessons are not being learned to prevent children suffering brain damage. Not every child with cerebral palsy has a medical negligence claim. However, those children who do face a lifetime of financial and emotional cost. We continue to see clients with cerebral palsy whose child should have been born without injury. This should be the priority for the NHS.
The NHS quote an average of 11 years for cerebral palsy claims. We think this is inaccurate; many families only contact a lawyer many years after the birth of their child. Once judgement on liability is entered for a client with cerebral palsy or other serious conditions, it is common to wait until the child is older to finalise the claim, when final medical prognosis is possible. Substantial payments are still awarded during the claim so that clients can move to adapted accommodation and get the help they need until the Court can approve a final award. Arguments by the NHS that families struggle financially for 11 years is certainly not our clients' experience.
Small Claims Limit
The DoH are also considering a fast track for cases under £25,000. The costs are high in clinical negligence claims because of the complex medical investigations and expert evidence needed. Cases under £25,000 can often involve fatal cases if the Claimant was under 18 years old or clients have a limited life expectancy. We will be looking carefully at these initiatives to ensure patients are still able to seek specialist advice.
A Duty of Candour
There already exists a duty on hospitals to tell patients when a mistake has occurred. If doctors and nurses continue to work in a blame culture, they can be reluctant to come forward. However, the latest plan is to prevent patients seeing documents around the investigation of a medical incident. We do not see how this will encourage more openness by doctors and medical staff. Nor will it help to prevent future medical accidents.
At the moment we ask for all investigation documents. If the new plans take effect they will only be disclosed with a court order. In our view this is contrary to the duty of candour. In particular:
How will patients know if the investigation has produced relevant information for a clinical negligence claim and why should they not be told exactly what has happened, whether or not there is negligence?
Costs will increase for clients and court time will be wasted if applications to court need to be made before a medical claim can be investigated.
Justice will not be seen to be done.
It creates an unfair system if only defendants have sight of investigation documents which contain a fuller recollection of events by medical staff.
Patients will not have the information needed to know if future medical mistakes can be prevented.
We can see no benefit for any patient if this plan is introduced. Indeed, we think it will be a backward step for patient safety and openness by the medical profession. Honesty and avoidable medical accidents should be at the forefront of medical care.
If you would like more information about a clinical negligence claim, or are unhappy with your current solicitor, please contact Julie, Emma or Alison in our Clinical Negligence Department.