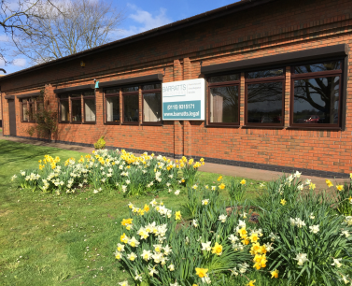 After welcome drinks, David Tomlinson explained the background to the firm's beginnings and Ed Myers gave a moving speech about our clients and those we have worked with over 25 years. He is right to say that we should be very proud of our achievements and the help we give to make a difference for our clients. Speaking of which, thanks to our many clients who came along and not forgetting Marley, Remi's assistance dog. We must also mention the sadness we all feel saying farewell to Malcolm Goff and wishing him a well deserved retirement. Watch this space for a news article about the privilege of working with Malcolm. If any anyone has any comments or anecdotes to share please email Alison: alison.brooks@barratts.legal.
Music from Mia and the Moon entertained us later – a superb night of music.
Alison Brooks was overwhelmed to receive a bouquet to thank her for arranging the party. There were so many guests that we wished we had more time to speak with everyone but we would once again like to thank all our guests for making it such a special night and a fitting end to Malcolm's long and illustrious career.We hope you like our photos so far- we will have more to tweet over the coming weeks until our Charity Donation page expires. If you have a good photo of the night please let Alison know.
Finally, we have just reached over £2,000 for Headway Nottingham, Headway Derby and School for Parents (now known as Footprints Conductive Education Centre).