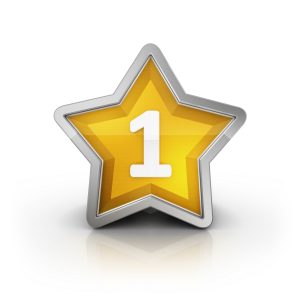 Legal 500 is one of the best independent legal guides to help to find specialist solicitors around the world.  Only a small percentage of law firms are recognised for their expertise in legal areas. This is why Barratts are so delighted to be ranked in Band 1 again this year for our personal injury and clinical negligence teams. The ranking this year is especially valued by Barratts because the geographical area is larger and covers all solicitors in the East Midlands who advise in medical negligence and accident litigation claims.
Since Barratts was established over 30 years ago, it has always been ranked top by Legal 500 and Chambers, the other specialist independent legal guide.  Legal 500 is based on interviews with clients, other lawyers and professionals. We have no say in the rankings, which depend on clients who have been helped by Barratts, other law firms including Defendant solicitors, and professionals; they are able to give an honest opinion about the quality of our legal advice and know best why Barratts remains in the top tier for clinical negligence and personal injury.  One comment sums up the unique service that Barratts provide to their injured clients:
'The small but vastly experienced personal injury and clinical negligence team at Barratts continue to provide an exceptional level of personal service to the claimants they advise. Outcomes in catastrophic cases more than match any of the larger firms in the area and they are very well respected, not just in the Nottingham region but far beyond. The lawyers are attentive to individual clients needs and adapt to suit the person, which makes for a very strong relationship. As a team, they have the same exceptionally high ethical standards, but it their ability to apply the human touch to clients that sets them aside.'
Here are some of the other quotes from Legal 500:
'They are a niche personal injury and clinical negligence firm. They are all experts in their field. I think that they deal with their own cases (rather than work as a team) so they offer a very personal service.'

'Barratts' Partners all have the most extensive experience in personal injury and medical negligence cases. They keep themselves abreast with developments in these areas of the law. The client handling skills are of the highest. They achieve excellent results on behalf of claimants. Barratts are very well known and respected in their (sic) of practice.'

'Alison Brooks is an excellent lawyer with vast experience in this field, no stone will be left unturned in a case she is instructed in.'

'Julie Hardy and Emma Zukowska stand out. They are very gifted technical lawyers but approach claims with common sense and always express empathy for the health professionals involved.'

'Lesley Edwards has been instrumental in making sure my case moves forward quickly but also effectively and in my favour. Her excellent communication and willingness to answer any question, has meant my frustrations have been limited and my confidence in what is happening with the case, is secure.

'Edward Myers and Hannah Percival were very professional and approachable. Nothing was too much trouble to explain.'

'This is a good regional team very ably led by David Tomlinson and Alison Brooks which has a wealth of experience and high standards.'
Emma Zukowska was again named as a "Leading Individual" in Legal 500, which is a fantastic achievement and reflects her commitment to injured clients. For many years, Ed Myers has been in the Legal 500 "Hall of Fame" and is again recognised this year. The Hall of Fame is for very senior litigation solicitors and is testament to Ed's contribution to personal injury clients for almost 40 years.
We must also recognise and thank our support staff at Barratts, who are the core of our law firm, and make it possible for us to offer injured clients the highest, personal level of service.
Click here if you would like to read more about Legal 500 and our entry this year: https://www.legal500.com/firms/235-barratts-solicitors/2510-nottingham-england/#section-111969