School Girl Recovers Six Figure Sum After Suffering Serious Injuries in a Motorcycle Accident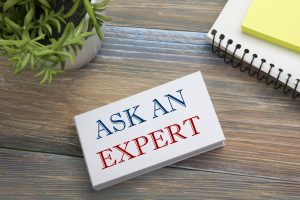 Our client was 15 years old when she sustained serious hip and leg injuries in a motorcycle accident which meant that she had to change her career plans.
She was riding as a pillion passenger when there was a collision with another motorcycle. The accident caused a severe fracture to her right hip, severe fracture to her right knee and fractured right kneecap. Her injuries required three surgeries and intensive physiotherapy which disrupted her study for GCSE's and A' Levels.
As a result, our client was unable to complete sixth form and pursue her chosen career path as a doctor. She also suffered with severe anxiety and post-traumatic stress disorder as a result of the accident.
It was vital to get the right evidence to prove both the emotional and financial impact of the motorcycle accident on our client. This can be difficult when a client is young and has not started their career.
We obtained our client's school records and witness statements from her teachers. With these, we proved that, but for the accident, she would have been very likely to complete her A' Levels. We were also able to show that our client would very likely to be offered a place at medical school. This meant that we were able to recover damages for our client's lost opportunity to pursue her chosen career. We could also claim for the reduced earnings that arose because of her alternative career path.
We were also able to recover compensation for our client's Mother, who took time off work to care for her following the accident and the lengthy rehabilitation period that followed.
The Importance of Specialist Personal Injury Advice
Having a specialist personal injury lawyer ensured that our client had the right advice and evidence to compensate her.
We are delighted that our client has the chance to start a different but hopefully equally satisfying career. Our client is a very determined person. She is working hard as an apprentice assistant cardiac physiologist on the NHS Practitioner Training Programme.
Money will never compensate our client for her pain and physical trauma after an accident. However, it will provide financial security should the permanent symptoms from these serious fractures delay the completion of her apprenticeship, especially if she requires further surgery in the future.
Opening Hours
Mo-Th: 9:00-17:00
Fr: 9.00-16.00
Out of hours appointments are also available
Terms of business