In contrast to the vast majority of doctors and nurses who go unheralded for the exceptional and caring treatment which they provide to patients on a daily basis, heavy publicity and notoriety falls upon the relative few whose sub-standard treatment has such devastating effect on patients.
The Gosport Inquiry
Portsmouth Hospitals NHS Trust has recently become the latest focus following the publication of a damning report concerning treatment provided to elderly patients at Gosport War Memorial Hospital between 1989 and 2000.
The families of deceased relatives have struggled for two decades to obtain answers relating to the unexpected deaths of their loved ones whilst under the care of Gosport Hospital.
Proposed Duty of Candour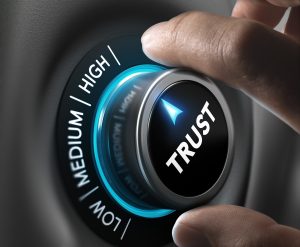 The Gosport report comes at a significant time within the legal realm, following the publication in October 2014 of a joint statement by Chief Executives of 8 Healthcare Regulators establishing guidelines for a consistent 'duty of candour'.
The duty of candour requires healthcare providers to be open and honest with patients "when something goes wrong with their treatment or care which causes, or has the potential to cause, harm or distress".
Almost 4 years later, the Gosport report has now come to light which again raises the profile of the duty of candour and its importance to patients in maintaining a high level of trust. At a time in which the news is regularly peppered with negative stories and the positive outcomes go generally unreported, how can this openness about mistakes change the NHS and medical care?
Our Views
Barratts Solicitors were recently asked, as part of a survey for APIL (Association of Personal Injury Lawyers) to share their thoughts on the duty of candour and the changes which have occurred since 2014 – a summary of our response can be found below:
"…we have not noticed any tangible change in professionals' attitudes to candour. The Regulations and guidance suggest that there should also be a commitment to being open and transparent at board level or level of governing body which continues to be lacking.
Despite the proposed increase in transparency we have not noticed any evidence to suggest that (where patients have suffered harm during treatment) they are consistently informed of the next steps in their treatment or referral process, or what safety measures or enquiries will be carried out…
…Professionals should to be encouraged to alert their relevant organisation/Trust as a matter of course in the event of harm without fear of repercussion and without any immediate implication of negligence or litigation. Practitioners need to be assured that mistakes are allowed and understood to occur even with the greatest of care.
Training should be implemented regarding the frustrations of injured patients who undergo further referral or whom are advised to expect a prolonged recovery. They should also be made aware of the positive impact on patients of early acknowledgment and communication of errors. We consider it would be highly beneficial for patients to be allocated a key contact at their healthcare organisation, to whom they can direct any further concerns and discuss remedies rather than feel they are being passed between departments and left closed off from any internal investigation.
…It is without a doubt that increased transparency and acknowledgment by doctors, together with clear treatment and/or referral plans would result in a significant reduction in the number of clinical negligence enquiries, especially those which would not meet the legal test for negligence. Similarly, we maintain that effective compliance with the duty of candour would help to resolve those claims which do have merit at a much earlier stage and without the need for prolonged litigation and inflated legal costs…"
The Future
Can better openness about mistakes and concerns in medical care make a difference? We know from experience that when mistakes are identified and corrected future mistakes are less likely. It is vital that all staff are properly trained to know about avoidable incidents.
Sadly, Gosport Hospital is not an isolated incident. Staff must be supported to raise concerns. Another Inquiry is of no benefit if it does not result in positive long term action.