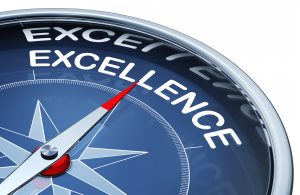 The Legal 500 is an independent guide which ranks the best legal firms in the UK. Barratts Solicitors are proud that the firm is not only ranked by Legal 500 but is consistently placed in the top 1st tier every year. To achieve this accolade every year is testament to the firm's commitment to have experienced solicitors handling compensation claims.
The Legal 500 entry gives more information about our lawyers and some examples of cases that we have been involved in for 2016/17:
'Fantastic niche firm' Barratts Solicitors is 'one of the best in the country', advising solely on personal injury and clinical negligence cases of maximum severity, such as cerebral palsy and birth injury, spinal and brain injury, and delayed diagnosis and treatment. The clinical negligence department, led by Alison Brooks, is currently investigating quantum of a wrongful birth claim for a child born with severe microcephaly and suffering from cerebral palsy, epilepsy and other health complications. In Peppard v Sherwood Forest Hospitals NHS Foundation Trust, the team claimed damages for paraplegia resulting from delayed diagnosis and treatment of cord compression and venous thrombophlebitis. Emma Zukowska represented a patient of George Eliot Hospital NHS Trust in a trial contested on liability arising from delayed diagnosis of appendicitis followed by peritonitis. The 'intelligent, tactically astute and hardworking' Julie Hardy, praised as a 'model solicitor', settled claims for delayed diagnosis of pulmonary hypertension, glaucoma and ectopic pregnancy. Court of Protection specialist Julie Greenwood is claiming delay in delivery and resuscitation resulting in dyskinetic cerebral palsy. Personal injury practice head Ed Myers handled litigation proceedings arising from a fatal road traffic accident of a British citizen in France and represented two healthcare workers claiming assault in the workplace against their employer. Other work on the personal injury side included serious road traffic accidents and asbestosis claims. David Tomlinson is also recommended. Malcolm Goff has retired.
All our lawyers who were working at Barratts in 2016-17 are personally named.  We think this is unique to our firm. We know that our clients need advice they can trust from lawyers who know what they are talking about. The 8 lawyers share nearly 200 years expertise between them.
Our commitment to helping injured clients was praised by other solicitors, medical experts, barristers, professionals working with those affected by spinal or brain injury, and, last but not least, our clients.
Ed Myers was also named as a leading individual. We could not be more proud of our latest entry in Legal 500.
To find out more about Legal 500, you can also go to their website at https://www.legal500.com.