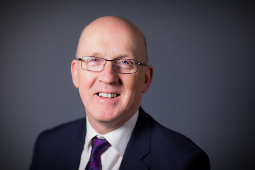 £35,500,000 compensation for David's clients in 7 months
We are a modest group of lawyers at Barratts but we had to shout out about our amazing personal injury solicitor, David Tomlinson.
With over 35 years experience helping clients with serious spinal cord and brain injury, this is the highest ever compensation achieved by David in any year. The high awards reflect the needs of David's clients for significant long term help throughout their lives.
David has settled 35.5 million pounds worth of cases over the last seven months for clients who have suffered spinal cord injury or brain damage in accidents. David, who was previously the Secretary of the Spinal Cord Special Interest Group of the Association of Personal Injury Lawyers, and who has been handling major compensation claims for the last 36 years said:
"Whilst the headline figure of 35.5 million pounds over the course of the last seven months is a huge figure and will enable those clients whose cases have been settled to have financial security for the rest of their lives, what I have been most proud of throughout these claims is the extensive rehabilitation that went alongside the litigation process. All of these clients benefited extensively from therapies, specialist equipment, adaptation of specialist accommodation, the provision of care and specialist case management."
It's making this difference for clients' futures which gives David such job satisfaction. If you would like to talk to David or one of our other lawyers about your situation, please get in touch with us. You can call us on (0115) 931 51 71 or send us an email.